Oppo Reno 10x zoom camera
As is the norm in the high-end segment this year, the Oppo Reno 10x zoom has three cameras on its back – a 'regular' one, an ultra-wide, and a telephoto. It's this last one that sets this Oppo apart from all others.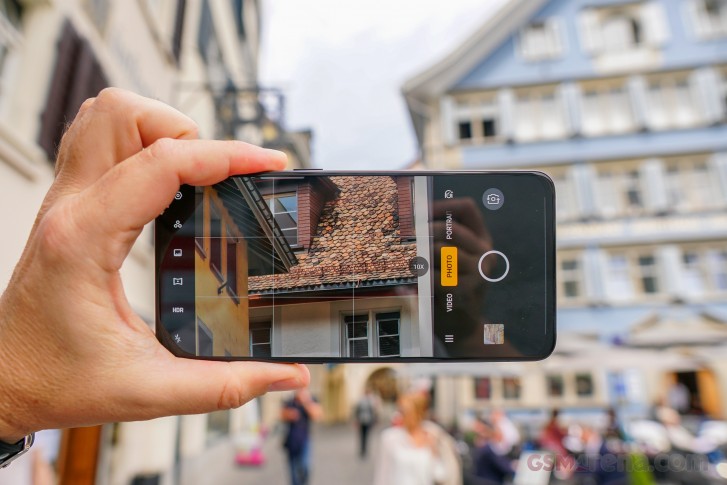 The telephoto is of the periscope variety – similar to the one on the Huawei P30 Pro. The lens on the Reno is slightly longer (130 vs. 125mm equivalent) and brighter (f/3.0 vs. f/3.4), and the sensor has more pixels (13MP vs. 8MP). There are no details on its size, however, and we'd speculate it's a smaller one for Oppo to be able to pull off these lens specs.
There's another aspect to the whole telephoto camera experience, and it relates to the fact that the app interface cycles between 1x-2x-6x-10x-wide modes and neither corresponds to the focal length of the telephotos lens (5x). Both the 6x and 10x settings are 'hybrid' zooms.
The ultra-wide cam has an 8MP sensor behind a 16mm-equivalent lens with an f/2.2 aperture. Now, the press materials state a 120-degree field of view, which you can get with a 12-ish millimeter lens while the 16mm one gives you more like 107 degrees. Side by side with the 16mm Huawei P30 Pro, the Reno has the same coverage, so we're deeming the 120-degree claim incorrect. Not that 16mm/107 degrees isn't ultra-wide, of course.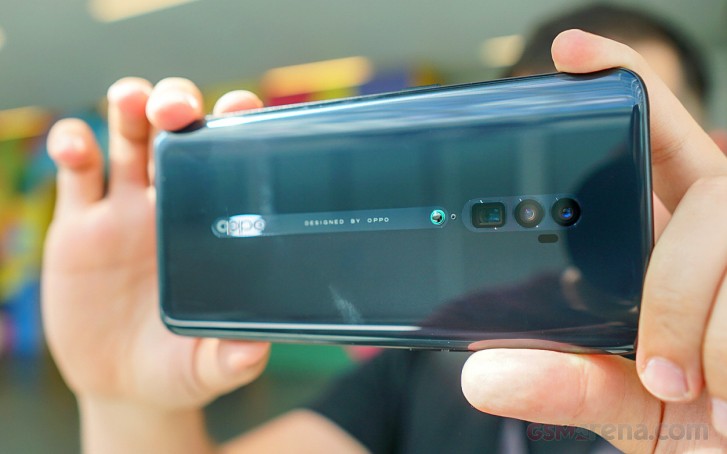 The main camera relies on the now popular 48MP Sony IMX586 Quad Bayer sensor that outputs 12MP images by default. It's a big imager – type 1/2.0″ with 0.8µm individual pixels. The lens in front of it is pretty bright too, sporting an f/1.7 aperture. This camera's lens is stabilized, as is the one of the telephoto module.
We took the Reno 10x zoom out on the streets of Zurich for a few early samples. Knowing that you'd ask how they compare, we brought along a P30 Pro for a quick shootout.
cradit : www.gsmarena.com