Sony's PlayStation 5
PS5 (or PlayStation 5) is the next-generation PlayStation, releasing in late 2020. Sony has remained pretty tight-lipped about its next-gen console but the company recently gave us our first official look behind the curtain during its first PS5 reveal event.
PS5 lead system architect Mark Cerny provided us with a deep dive into the PS5's system architecture, revealing the technical inner workings of the PS5.
And while we're still waiting to find out what the console will look like, and which games we'll be playing on it, at least we now know (almost) precisely how the console's innards will work, and how powerful they'll be.
So what else do we know about the PS5 so far? News began trickling out about the console in early 2019, when Mark Cerny, confirmed that the company was working on the successor to the PS4 Slim and PS4 Pro.
Since then, Sony has been feeding us tidbits such as an official PS5 release window, logo, name, specs and a few key details about features.
Want all the juicy details? Here's everything we know about the PS5 so far – and what we hope will be revealed the closer we get to launch.
PS5: KEY FACTS:
What is it? The Sony PS5 is the next-gen PlayStation console, replacing the PS4 Slim and PS4 Pro.
When will it release? "Holiday 2020" in the US, says Sony, so between October and December 2020.
What can I play on it? Only a few titles have been confirmed, but expect all of Sony's big franchises, as well as in-development exclusives like Ghost of Tsushima.
Will PS5 have VR? Oh yes. The next-gen console will be compatible with current PSVR hardware, and there are also rumors of PSVR 2.
What will the PS5 cost? The PS4 and PS4 Pro were both $399 / £349 at launch, but we expect the PS5 will cost somewhat more. Leaks have suggested around the $499 mark.
Can I play PS4 games on the PS5? The PS5 will definitely be backwards compatible with "almost all" PS4 games – earlier generations are still to be confirmed. It will launch with support for the majority of the top 100 PS4 games, according to Sony's Mark Cerny.
Will coronavirus delay the PS5 release? Sony has confirmed the PS5 release date is not currently delayed by coronavirus.
Also Read: The Best 5 Spy and Android hacking apps 2020
PS5 RELEASE DATE: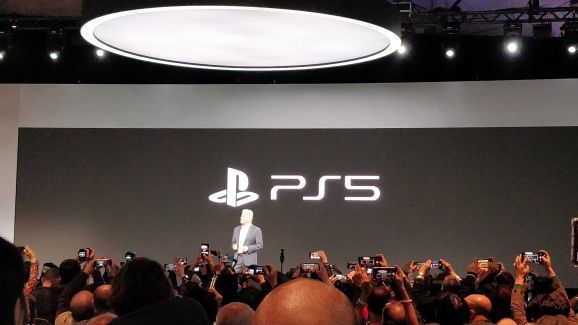 Sony has officially confirmed that the PS5 will release "in time for Holiday 2020" in the US, so likely some time between October and December 2020. A leak has suggested that the release date will be November 20, 2020 but that's yet to be confirmed – but it's in the right window, and it would leave time before Christmas to get those orders in.
This would put the PlayStation 5 in direct competition with Microsoft's Xbox Series X, which is releasing during the same period. Game on.
According to a Sony PR, the PS5's release date has not been delayed by coronavirus.
We're expecting to find out the PlayStation 5's official release date in the coming months, having not been revealed at the March 18 technical talk.
PS5 PRICE:
Sony hasn't officially confirmed a PS5 price yet and, according to the company, that's because it hasn't actually decided how much the next-gen console will cost.
In a quarterly earnings call (via Spiel Times), Sony's chief financial officer Hiroki Totoki revealed the company still hasn't nailed down the PS5 price. "What is not very clear or visible is because we are competing in the space, so it's very difficult to discuss anything about the price at this point of time, and depending upon the price level, we may have to determine the promotion that we are going to deploy and how much costs we are prepared to pay," Totoki explained.
"First, we must absolutely control the labour cost, the personnel cost, it must be controlled, and the initial ramp up, how much can we prepare initially, we will work on the production and the sales and we will have to prepare the right volume as we launch this," Totoki continued.
"It's a balancing act it's very difficult to say anything concrete at this point of time," Totoki said. But we do know that Sony is aiming for "the best balance so that we will be profitable in the life, during the life of this product."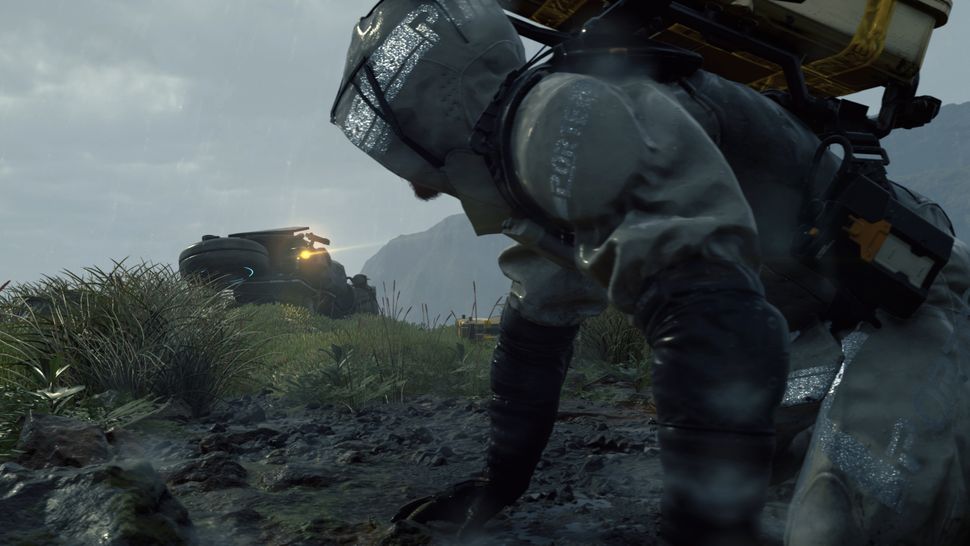 While Sony may not have a price nailed down, there have been rumors about how much the PS5 could cost. One such rumor has suggested that the console will cost $499 in North America when it launches. Naturally this should be treated with skepticism, but it would be welcome news if the console did launch at this price, as it's only $100 more than the launch price of the PS4 and PS4 Pro.
The report states that manufacturing costs are expected to hit $450 per console unit – around £350 / AU$670. That makes it highly likely the RRP will start above that, not lower than £470, and probably closer to the $499 price tag that the Xbox One (and Xbox One X) first launched with.
PS5 SPECS:
CPU: AMD Zen 2-based CPU with 8 cores at 3.5GHz (variable frequency)
GPU: 10.28 TFLOPs, 36 CUs at 2.23GHz (variable frequency)
GPU architecture: Custom RDNA 2
Memory interface: 16GB GDDR6 / 256-bit
Memory bandwidth: 448GB/s
Internal storage: Custom 825GB SSD
IO throughput: 5.5GB/s (raw), typical 8-9GB/s (compressed)
Expandable storage: NVMe SSD slot
External storage: USB HDD support (PS4 games only)
Optical drive: 4K UHD Blu-ray drive
Sony finally lifted the hood on the PlayStation 5 during its first official PS5 reveal event, giving us a better idea of the specs the next-gen console will offer. But what do we think?
What's interesting so far is Sony's commitment to custom silicon, with a full focus on raising gaming capabilities to the next level, without alienating developers now comfortable with developing on the PS4. Custom hardware in the PS3 proved to be a difficult element for devs to get their heads around, but the PS5 aims to be as developer-friendly as possible.
The importance of the SSD
As has already been explored, the SSD is key to the PlayStation 5 experience. Internal storage will be built in at 825GB for the custom SSD – that's less than you'll find in the Xbox Series X, but with just as clever an implementation of the technology.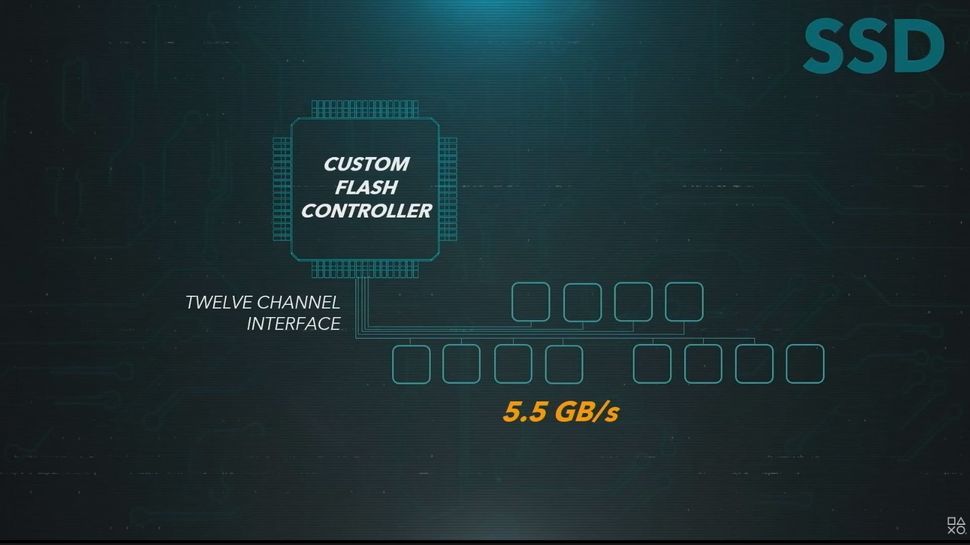 SSDs don't just load faster, but allow for bigger open worlds, theoretically. Developers don't need to make games with smaller worlds due to the limitations of mechanical hard drives, while SSDs will also allow system memory to be used more effectively.
SSDs have more bandwidth, so data can be loaded from the SSD when it's needed, rather than heaps of potentially needless data being loaded into RAM. In pure gameplay terms that means that games will suffer less from texture pop-in, while load times will be hugely reduced when using a game's fast-travel option. Booting up from standby should be generally much faster, too.
You'll also have more control over how you install and remove games, meaning you could just install a game's multiplayer mode rather than the full block of data. This will allow for launch of direct gameplay, allowing players to jump straight into aspects of different games (such as match-making, continue save game etc) without having to boot up the full game.
This means you could be able to jump into Overwatch match-making, for example, straight from your home screen and would prevent the need to take steps such as booting up an entire game and selecting particular games modes. It would also make it easier for players to quickly jump between the games they have installed.
As for expandable storage, Sony appears to be allowing for off-the-shelf NVMe PC drives, rather than proprietary storage systems that Xbox will primarily be relying on. However, there aren't many drives on the market right now that use the PCIe 4.0 interface required – they need to be capable of at least a 5.5GB/s transfer speed.
A custom processor and GPU – what that means for backwards compatibility!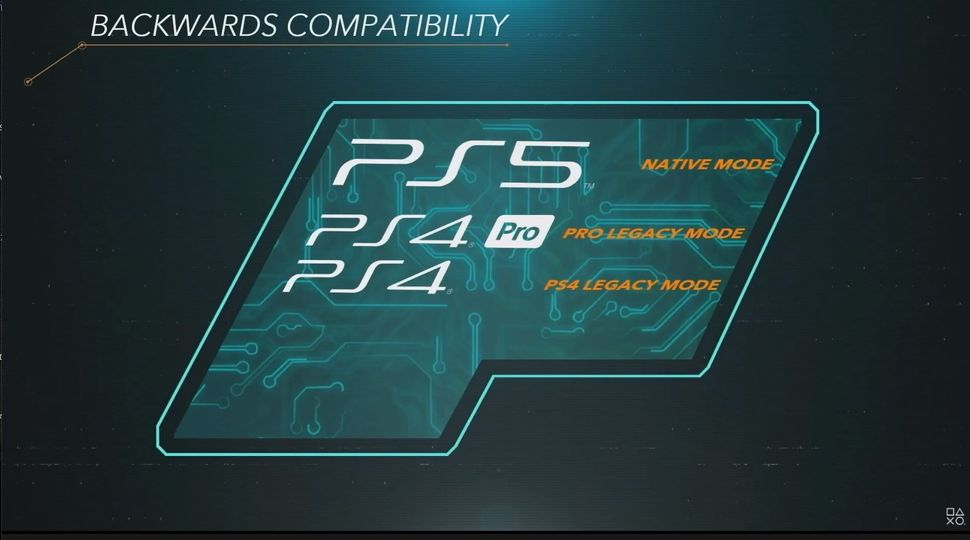 We were already aware that Sony will be using AMD's Zen 2 CPU processor tech, with eight cores and 16 threads. The reveal stream, however, also revealed that the PS5 will be delivering 3.5GHz frequencies – so, the PlayStation 5 would be running 8x Zen 2 Cores at 3.5GHz (at variable frequencies) over the PS4's 8x Jaguar Cores at 1.6GHz. That's a huge jump in performance.
Move over to the GPU, and you're looking at the AMD RDNA 2 GPU, itself customized. It makes use of 36 compute units capped at 2.23GHz. A compute performance peak of 10.28TF was stated.
Also Check This: Free PTC Site Script Download-Techesit
PS5 DESIGN: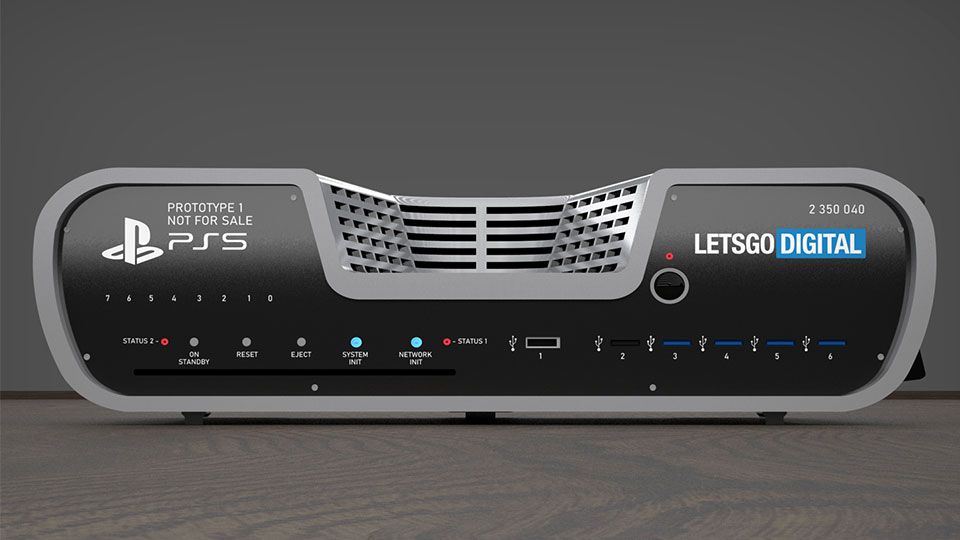 There are a number of buttons: on/standby, reset, eject (for the double-layer 100GB-reading Blu-ray drive), system initialization and network initialization, all on the front-left. There are also a number of status lights, numbered '0' to '7', which likely relate to CPU cores engaged, but which could also be status lights for controllers connected.
To the right are six USB ports (one USB 2.0 and five likely USB 3.0 ports – the final port being obscured by a cable). A small circle above could well be a camera built into the console, according to earlier patent filings.
Interestingly, rubber feet appear to be on the top side of the console, suggesting that devs are being encouraged to either flip the console for stress testing and convenience, or to stack them when working on demanding games.
However, these images should only really be used to speculate on what the final design of the consumer console will be, rather than considering it wholly indicative on the machine to come. If we look at older PlayStation dev kits, the final product rarely resembles the dev kit.
Dev kits are specially designed to be robust, and to support a console working under extreme load so as to allow the developers to push their creations to the maximum without frying the hardware they're working on. They're also designed to help developers find any flaws in the final PS5 consumer hardware design.
With Sony still several months away from the launch of the PlayStation 5, there's plenty of time for its team to create something a little less alien-looking.
PS5 CONTROLLER: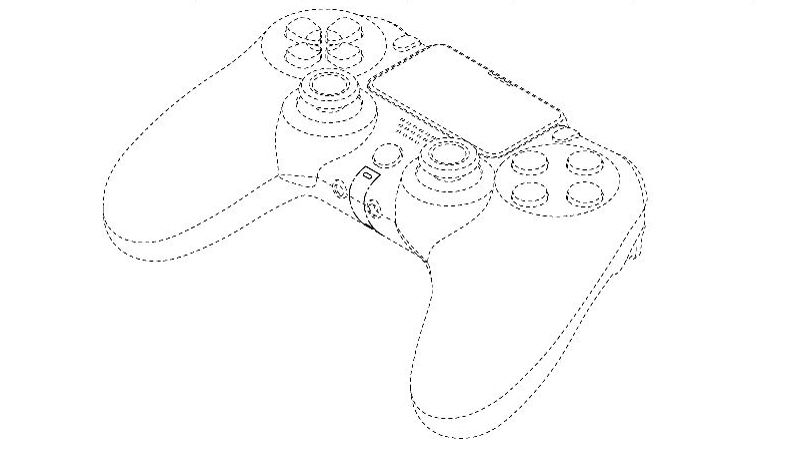 The PS5 will come with a new controller, according to Sony. The PS5 controller (we don't know the official name yet, though DualShock 5 is a good guess) will include haptic feedback to replace the DualShock 4's rumble technology, designed to improve the controller's feedback and therefore player immersion.
The PS5 controller will also feature adaptive triggers, which Sony says have "been incorporated into the trigger buttons (L2/R2)". These adaptive triggers will allow developers to program the resistance of the triggers to simulate actions more accurately.
In an interview with Business Insider Japan (translated by Gematsu), SIE CEO Jim Ryan said: "3D audio and the haptic feedback support of the controller are also things that, when you try them, you will be surprised at how big a change they are. Even just playing the racing game Gran Turismo Sport with a PlayStation 5 controller is a completely different experience. While it runs well with the previous controller, there is no going back after you experience the detailed road surface via haptic control and play using the adaptive triggers."