Samsung Galaxy Note 9 Final Leaks & Rumors, Features, Price, Release Date, News etc.
Note 9 Release Date
The Samsung Galaxy Note 9 is coming. In recent years Samsung has used the Note line to develop an even bigger, even more powerful, even more expensive, stylus-equipped phone to go alongside the Galaxy S handsets, and all the indications are that 2018 Note phone will follow the same template.
Both the 'SM-N9600' and 'SM-N9608' – Qualcomm Snapdragon 845 and Samsung Exynos 9810 versions of the Galaxy Note 9 ('SM-N960') – will be coming to the massive Chinese market when typically Samsung picks one chipset per region.
We've rounded up everything we know about Samsung's so-called Galaxy Note 9 so far below.
Release Date:
Last year's Galaxy Note 8 made its official debut on 23 August, and it wouldn't be surprising if the Galaxy Note 9 followed a similar schedule. But from many other sources, the release might be earlier than expected. All we have to do is wait and see.
Price:
As we saw from last couple of years Samsung is making some changing in their price range. They are releasing the phones in some higher prices compared to other smartphone manufacturer like Xiaomi, Oneplus, Huawei etc. Even so we are expecting the price will be under A Thousand Dollar. After all, Samsung will obviously compete with Apple in Pricing.
Specs & Hardware:
When talking about Samsung, It is the most important thing to talk about, The Hardware. It is pretty much sure that they are bringing some major changes in hardware of this phone related to their recent flagships. The most predicted are included below:
1. IN-Screen Fingerprint Sensor.
This has been rumored and it would be a great headline feature for the phone. Samsung really working on this and it is expected that they will bring this feature in Note 9. Though Vivo & some of other brands introduced us earlier to this, but that will be cool to see on Note 9.
2. A Powerful Battery.
Remember what happened with Note 7? That was a complete package of nightmare for Samsung. After that loss, they have worked a lot on battery. They decreased the mAh of their flagships for last couple of years. But this time they are surely bringing some powerful Battery on Note 9. The capacity should be at least 4000mAh.
3. Less Bezel.
If I ask what was the best innovation of Samsung in smartphones for last decade? The answer will be The Great Infinity Display. First they brought curved edges, and then almost bezel less stunning display. This time bezel will be reduced impressively.
4. Improved Camera.
Another killing point for Samsung is their Camera. Last year we saw some great battle between several brands with their flagship camera. At the beginning of 2018, S9 released with the best smartphone camera ever made. So this time it won't be any difference. Though new features of the camera is not yet revealed, But it can be said that this will give a fuel to the camera battle.
5. Processor.
We can't say the processor will be updated, it should be the same as S9. It will be powered by Qualcomm Snapdragon 845 or Samsung Exynos 9810 depending on your region. Both will give you the same performance.
6. Smarter S Pen.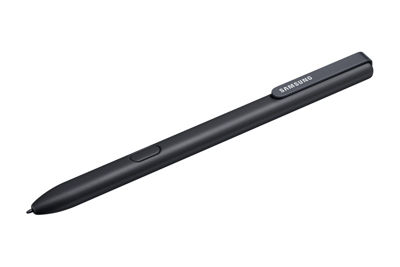 What is the main difference in S and Note series? Well that is The S Pen. Without it, Note phones are nothing of spacial. This time S Pen is going to be more smarter and of course water resistance.
7. Fast Charging.
Now a days it has became a key feature of flagships phones. Almost every brands are giving this feature in their phones. Note 9 will also have Fast Charging 3.0 which will be included in the box.
Software:
1. Improved Bixby Voice:
Artificial Intelligence is one of the most trendings in digital world. From Google to Apple, every company is making their very own Smart Assistant. So why not Samsung. They made their AI Bixby Voice and it is too smart. It has some impressive features that others cannot do. Now it is going be smarter in Note 9 undoubtedly.
2. Operating System:
Every Samsung user have common complain about the software. The problem is Samsung Phones are always late to have the latest update. Note is coming with Android Oreo 8.1 in the box. It is expected to have The Upcoming Android P earlier in the device.
Samsung Galaxy Note 9 Features, Price, Release Date etc.
Note 9 Release Date